Recognize the Untold Truth
INSIGHT

EXPERIENCE

INCLUSION / EXLCUSIONS

HOW TO RESERVE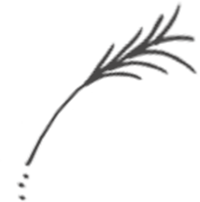 Our perceptions of the world around us and within us directly affect the quality of our lives.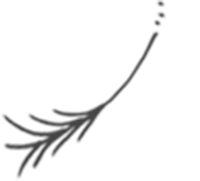 Our perceptions influence our attitudes towards people, shape our opinions of situations and define our understanding of ourselves. More importantly, our perceptions decide what is good or bad for us; and this evaluation guides our choices. Whether it is a person you choose to love, a location you choose to move to, a job you choose to take or the restaurant you choose to eat in. How you perceive these things and how you evaluate them directly effects the choice you make. Choices woven together are the making of your reality. But how are you supposed to make choices if your perceptions are unclear? When you can't clearly see the nature of your options, the truth that underlies them? 
In this Tale you will discover how to recognize the make-up of truth for its entirety. 
For two days, let Athens be the playground for you to practice the process of recognizing and understanding the nature of truth. Interact with your environment, question what you see and what you believe, learn of the investigative path that gives you the clarity to see things for what they truly are. Immerse yourself in all of Athens' beautiful contradictions only to witness how truth reveals itself when you learn how to truly listen, see and honestly engage with your environment. 
Discovering truth is driven by a passion to get the most out of life; to taste all the acute flavors in the zest of every day. Eyes open and mind awakened, you continuously investigate for a deeper understanding. Constantly discerning the elements at play and the variables that affect them. You try to put the pieces together only to realize the puzzle is never static nor final, because it is only within nature for its pieces to change. As people, situations and even you change, you revisit your puzzle, take a part the pieces, then put them back together to uncover new meaning.
The process is never-ending but always giving. You become aware and notice more from your surroundings, you absorb meaning and recognize value, your experiences turn into wisdom and you gain clarity and confidence to move forward. The fog dissipates and you can see through the people and situations; the options to choose from. You are enabled to choose the right course of action because you can evaluate what will be good for you. Come to recognize that there is a truth if only you open yourself to receiving its messages and understanding the way it makes its presence known.  
You'll spend these two days venturing into Athens in search for her true character and identity. Exploring the city like a true Athenian, you will follow the local's tempo and authentically experience their lifestyle. This means days filled with a lot of walking and talking, philosophizing over coffee, connecting whilst overeating, and releasing in the mystique of the city's nightlife. 
You will trace the thread that brings her seemingly capricious pieces together. Befriending the process of awareness, inspection and understanding so that when you go home, you can start seeing the truths of your own everyday reality. 
You venture into an investigative walk that goes beyond just what you see into what you understand as representative of the city. You will walk through the center's neighborhoods to witness the co-existence of differences and unveil their underlying similarities. In the way Psiri's small handcraft stores meet Kolonaki's cosmopolitan shops. And your footsteps connect ancient with modern, alternative with classic, and casual with refined. You'll journey through the characteristics that distinguish each neighborhood, but also experience the untouchable qualities that unify them. 
Photography is your tool for the day as you capture your observations and express your perceptions. A Sophia's Best Mentor will direct your investigative path and guide your collection of photographic clues. We don't expect artistic skill, just simple photographs as records of what you noticed in the day. Eyes and mind open, you find the symbols and images that represent the city. Narrow streets tying together markets and coffee shops, nights laced with swirls of cigarette smoke and the liberties of sober dancing, whilst ancient ruins are the stars who guide you in the sea of city buildings. 
But what is the true meaning of the sites, the images, the natural beauty you see? They tell you a story, but how close is this story to the truth? Can you see passion in the Parthenon's midnight glow? Can you feel connection in a stranger's casual conversation? Or is it only history and words that stand before you?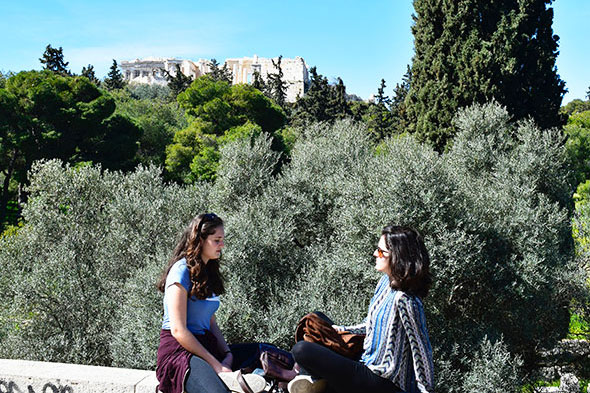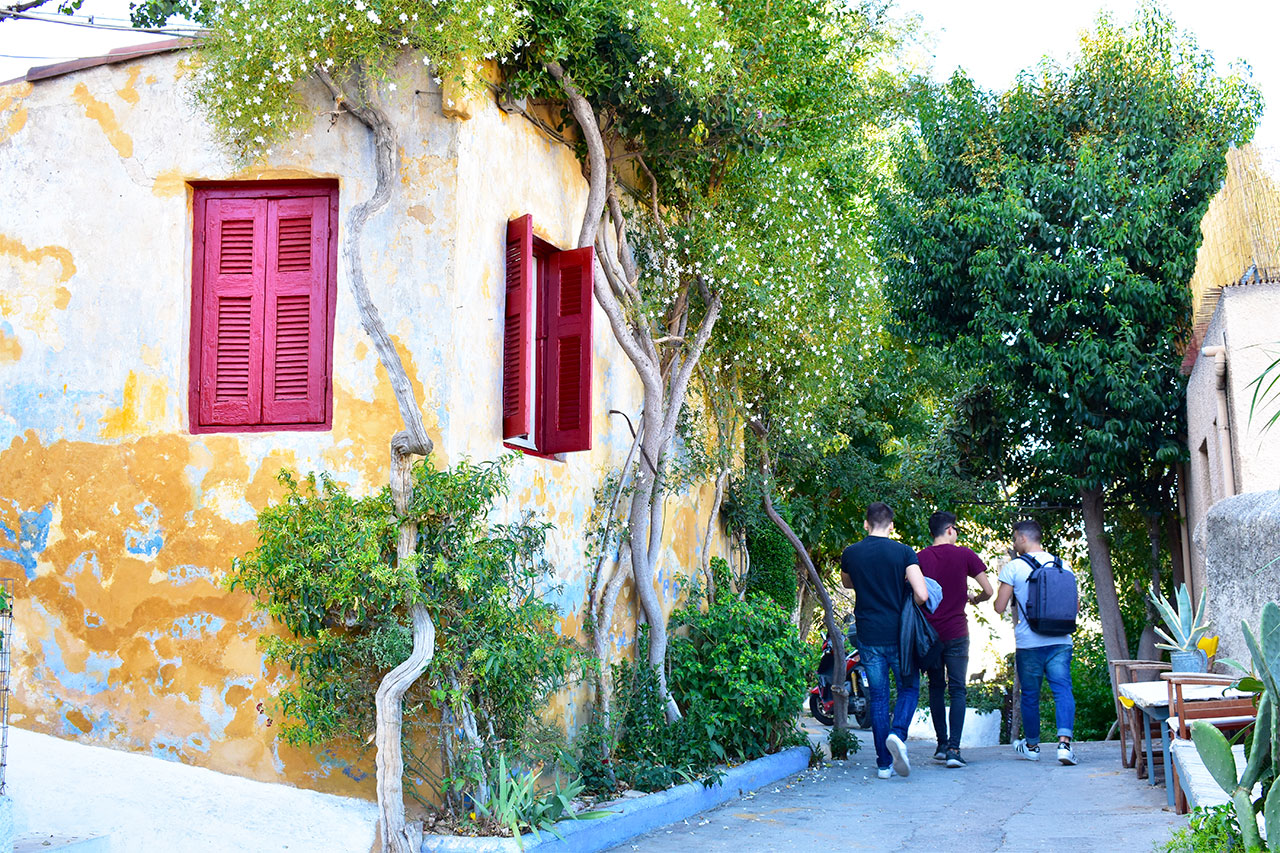 Although we question the delicate nature of truth and often doubt it's very existence, it is always there connecting life's pieces together. As a complete picture living and breathing above the colors that compose it. If only you observe and actively interact with it. Questioning the pieces you see, wondering "why", reasoning what cause brought it about, evaluating what effect it will have. Always curious if there is more to discover. 
Our dialectic games and activities – signature of Sophia's Best programs – will playfully engage you in this process of uncovering truth. From little old sweet shops to young contemporary restaurants, you will ignite your wonder and humor yourself in dialectics and open conversation. Cluttered with food and wine or dessert and coffee, your table is the perfect arena to let your mind and reasoning run free. In a game of dialectics, you will argue, discuss and analyze your understanding of Athens so far. How well did your symbols and images reflect reality? Can you trust them in making conclusions about the city? Or is there more truth to be unveiled? 
Following yesterday's initial excursion, you will venture deeper into Athens to rediscover her truth and redefine your perceptions.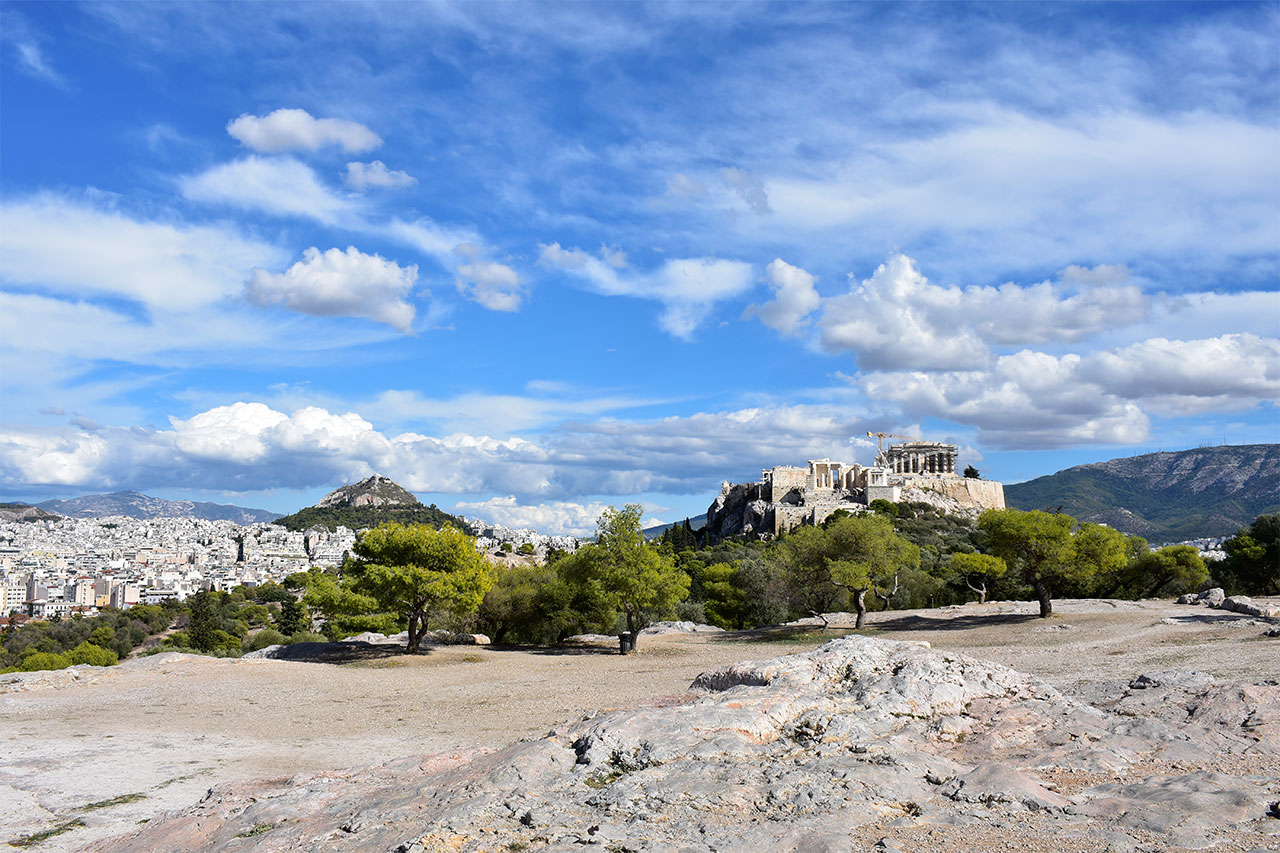 Athens is an amalgamation of contradictions, where ancient outlives modern, chaos finds order and neighborhoods live two lives in a day because sunsets turn cafes into bars. Where calm is met with zeal, and the complexity of passions is inspired by the simplicity  of a conversation.  A place where people cry and laugh in a single breath because Athens' true muse is her acceptance of the human condition. 
Any story – like Athens' story or even your personal story – holds a truth, a meaning, that needs to be continuously revealed and its value redefined. This meaning is disclosed to those who look for it and only for a glance because there is always more to be discovered. And so, your walk takes an even more inquisitive nature than the day before. Now, you stride with the confidence that you can see more than what meets the eye.
You will take apart the ideas and perceptions you formed yesterday to allow for new experiences and knowledge.
Exploring new areas of the city, you will walk the streets less travelled by and find the neighborhoods where locals hide. Melting in their plateias (squares, "πλατεία") to experience their human connection and slowly slurping their bitter coffee to sip away your day's emotions just like they do. Always peering behind the story, connecting to their feelings, discovering their source of inspiration, the meaning of their happiness, coming closer to discovering their truth.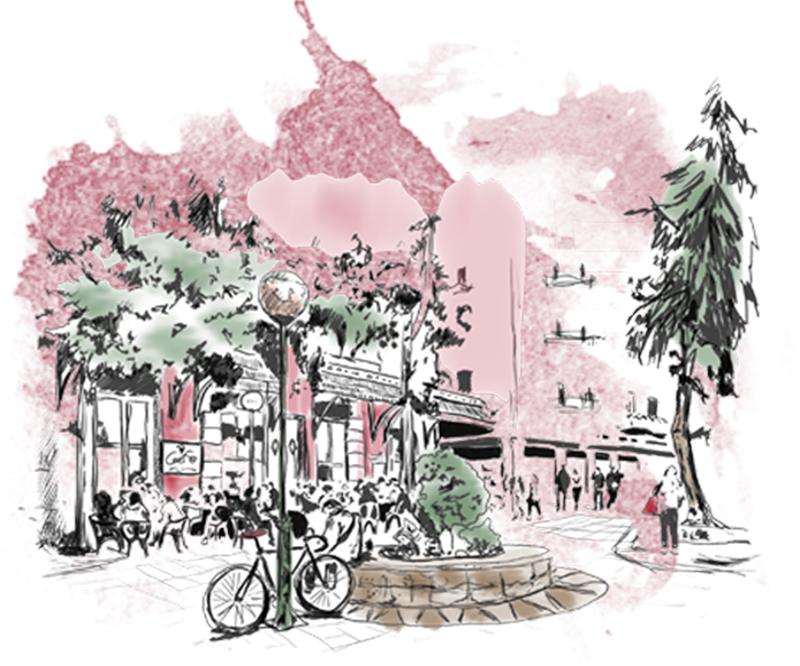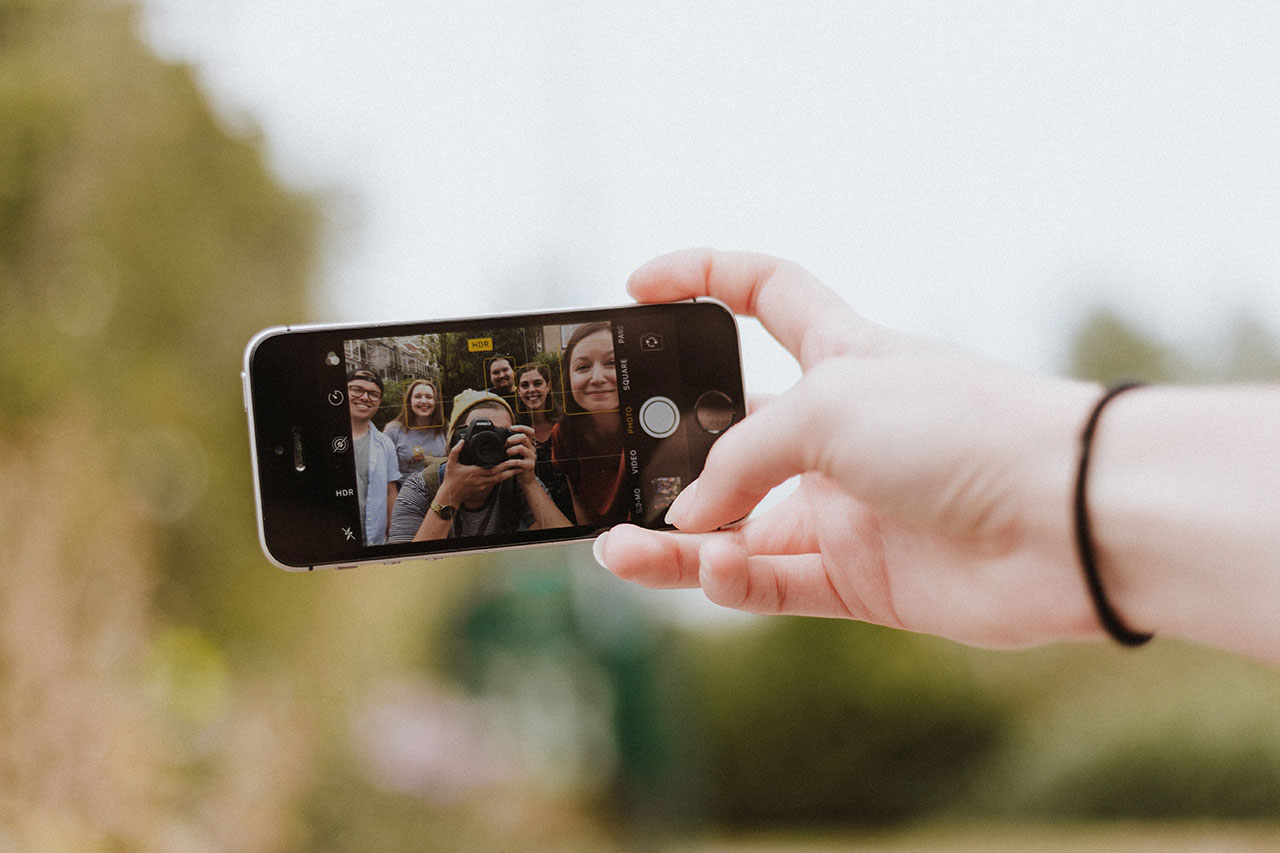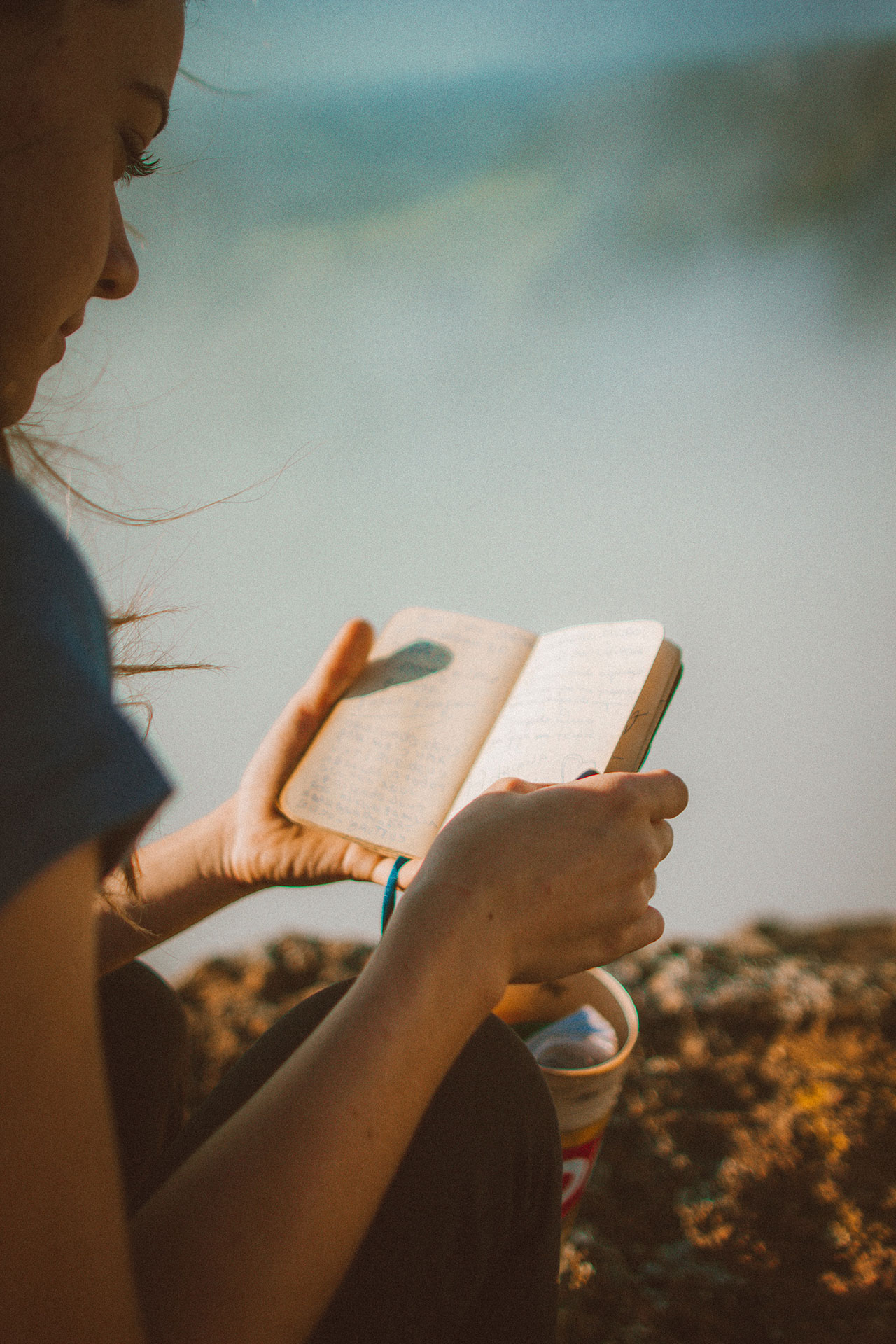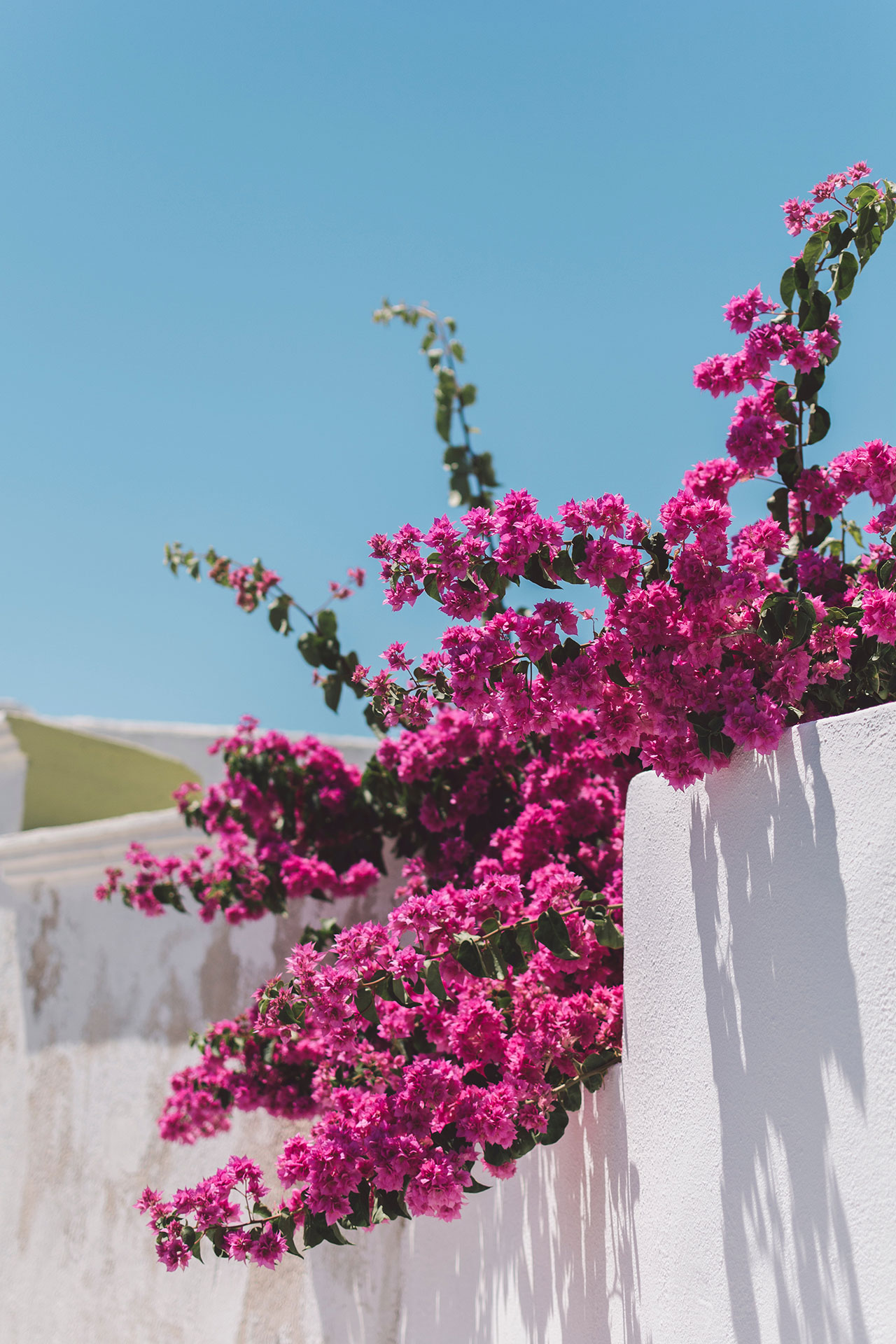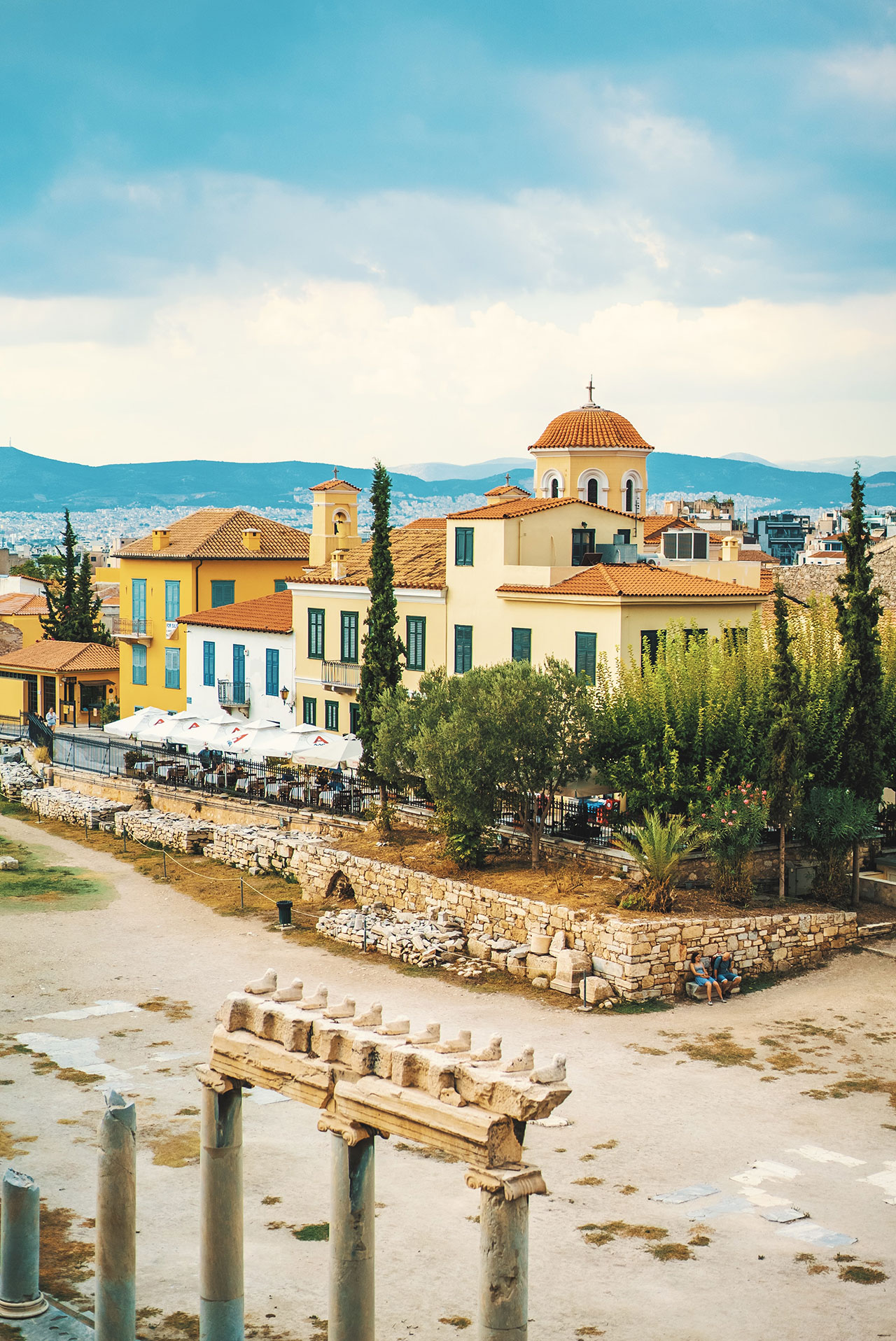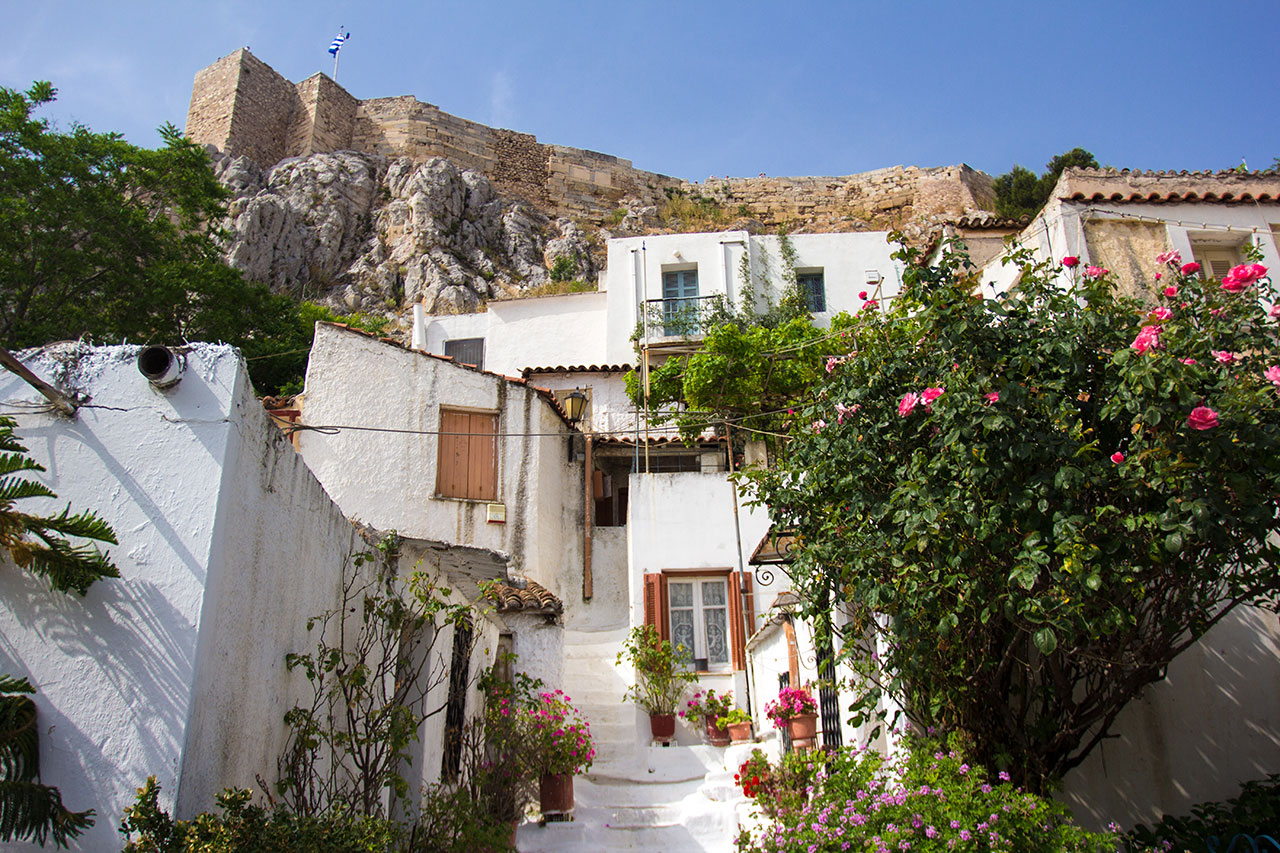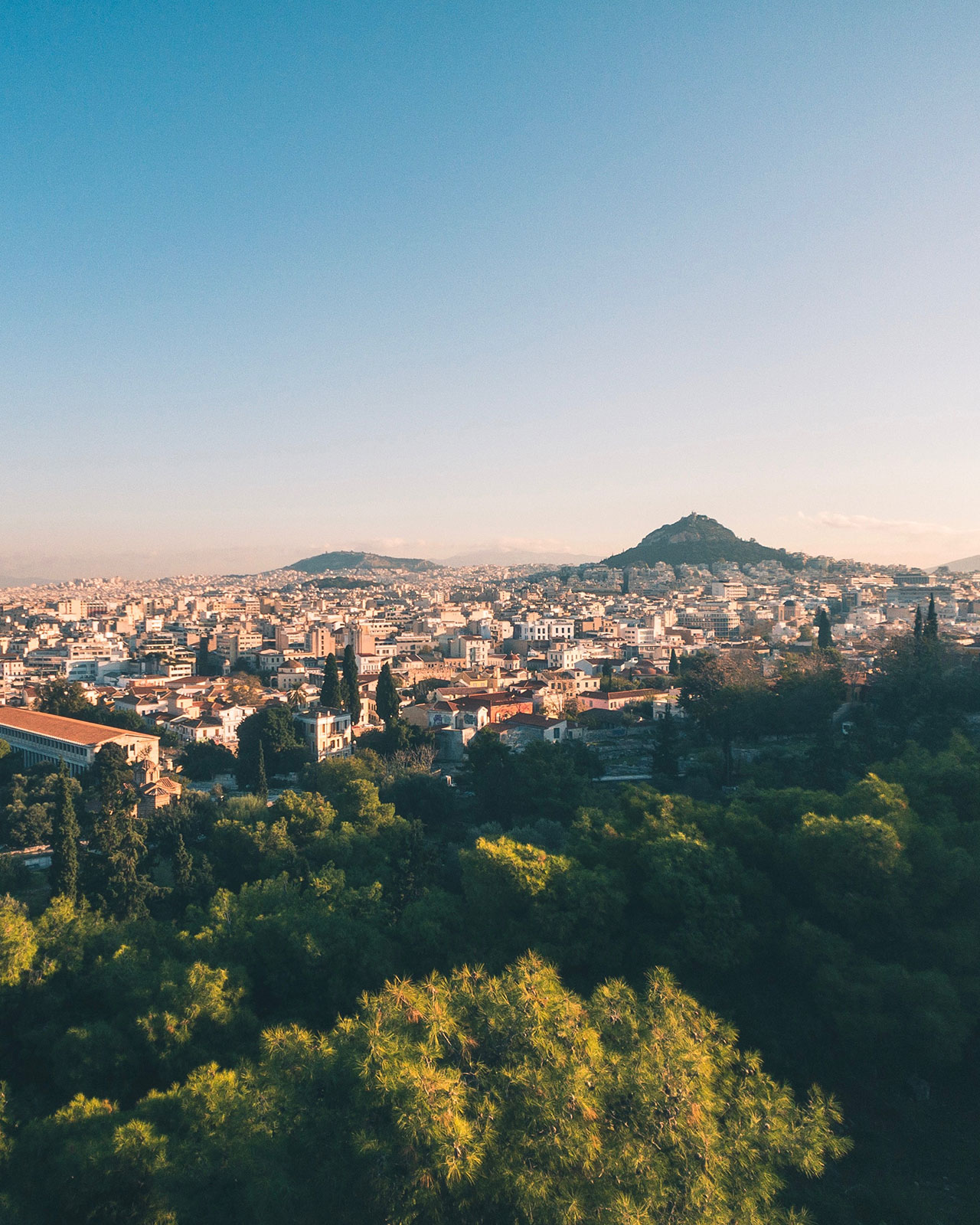 All the while taking photographs under the guidance of a Sophia's Mentor who directs your attention to the different perspectives the city holds. From the city hills whose gaze ends at the sea, to the nuances of people's gestures which carry human emotion. You will zoom in and out, put pictures together and peel back the pixels to understand the real meaning behind the moments you capture.  
You will color your time with dialogues and conversations trying to peel off the surface; trying to piece together the entire mosaic of truth as that may be discovered in Athens. In a local's home in Koukaki, you will share photographs and records, exchange thoughts and revelations, question and revaluate, and fluidly move with conversation. Your dialectic games and activities will be enriched with newfound knowledge, deeper understanding and your own authentic opinions. You'll slowly piece together Athens and see more clearly how she, as any other, reveals her truth.
With a pile of peeled-back meanings from photographs, you gain an understanding of the nature of truth. Whether you're trying to grasp the truth of an event, a friend or, most importantly, the truth about yourself; you can walk the path of investigation in clarity. And as you continue to seek and satisfy your curiosity for truth, you will find that life has an endless supply of quality and substance.
The Wisdom, "Truth"  is this Tales' insight on how to live well. It is the very heart of this experience beating through everything you do and the way you do it.

 

A Sophia's Best Mentor accompanies you throughout the day to guide you in the experience of the wisdom as it exists in the environment around you and within you.
Dialectic Games and Activities that work hand-in-hand with the other activities to illustrate the wisdom.
The experience runs for two full days in Athens
Expert locals welcoming you into their homes, trades and crafts

Local practices and activities, include but are not limited to;

An honest experience of the local lifestyle;


from the tempo of our day to where we go

Walk through six different areas of Athens

 

Discovery of off-beat, often unseen locations;


from little plateias and hidden parks to secret spots for sunset talks
Exploration of local handcraft stores
Excursion into Athenian nightlife for rooftop wine and underground cocktails

 

Immersion into authentic Athenian neighborhoods
Visit into local neoclassical home
Snacks and coffee

 

Dessert at traditional sweet shop
Two special lunches and two dinners in local restaurants
All meals are authentically Greek made with local, organic produce

 

Local beverages
Our original price does not include transportation and accommodation. However, we collaborate with authentic, local accommodation providers and transportation agencies. There are multiple transportation and accommodation options, so we will decide together upon a choice that respects your personal needs and budget. 
Don't forget! This is an Enriched Tale which means you can either Reserve it or Inquire about it. 
If you want to experience this Tale as it has been described, then choose Reserve. 
Don't worry, even without the extra personalization, each of our programs is made with you in mind! We always try our best to create personal and fulfilling experiences that address the human in you. 
If you want to personalize your experience by changing activities, duration or location, then choose Inquire. 
After you fill out the form, we will personally contact you to talk about your changes. Together we will personalize this Tale so that it fits your body and soul in all the right ways!