Find Balance in Practicing Measure
INSIGHT

EXPERIENCE

INCLUSION / EXLCUSIONS

HOW TO RESERVE
We look for balance to ease the weight on our shoulders, calm our daily routine, and gain control in our lives so that we may grow and be better.
It's difficult to juggle the various factors that make up our everyday reality. With work, friends, family, hobbies caught in the whirlwind of our thoughts and emotions, it's easy to feel overwhelmed and lose your sense of self. We organize our responsibilities, we equalize our working hours with our personal hours, we measure our food intake and minimize the number of friends we keep in our inner circle. But does balancing the quantity of our food, friends, and activities actually better the quality of our lives?
True balance is not found in the quantity of your activities or belongings but in the quality of your behaviors. 
Your actions reveal who you are. You build character in the way you choose to behave, in your tendency to act a certain way and your pattern of making certain choices. 
The most fulfilling balance is found in the way you practice these behaviors in measure, mesotita.  Never allowing an action to be excessive nor deficient in respect to given situations. Never practicing an action too much or too little because it becomes an obstacle, but rather finding a balance where your choice of behavior helps you grow. But how do you find balance in choosing how to behave? What is too much or too little? 
Although there is a basic human rule of what is excessive or not, the best balance is always in measure to your character and your circumstance. Although too much fear or too little courage will be the ruin of any human, how you define courage is relative to you. What is courageous for you might be cowardice for another, whilst one situation calls for bravery and another requires caution. 
Practice how to find mesotita, how to act within measure of your true self, and how to choose your actions in a way that betters your quality of life. In the untamed forestry of Mani and the gentle groves of Messinia, take on the process of self-checking and self-correcting. Evaluate your fears and insecurities, acknowledge your strengths and potentialities, consider your quirks and individualities, and recognize the particulars of the circumstance, in order to act well and make the best choice. 
Allow yourself to fulfil your potentialities and better yourself because your behaviors, actions, and choices involved – are aligned with the true nature of your character. Let the different qualities of Southern Peloponnese's nature inspire you to recognize all the different qualities of your own character and environment; allowing each to be acknowledged, valued and practiced within measure. 

Between chestnut trees, open coves and village streets, find the balance that allows your best self to grow.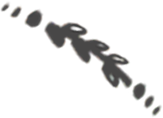 Our activities are affected and change depending on the season.  The experiences you see below are designed for the summer. In the winter, some of the activities will change due to the weather, but don't worry, we will check with you before making any changes! Irrespective of nature's varieties and changing seasons, the wisdom remains as abundant and valuable as ever.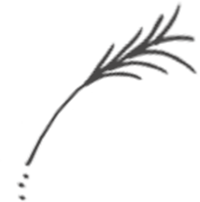 On this first day you will notice all the little and large ways you choose to behave – the choices that all behaviors entail.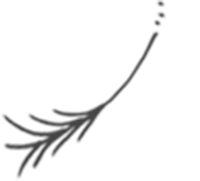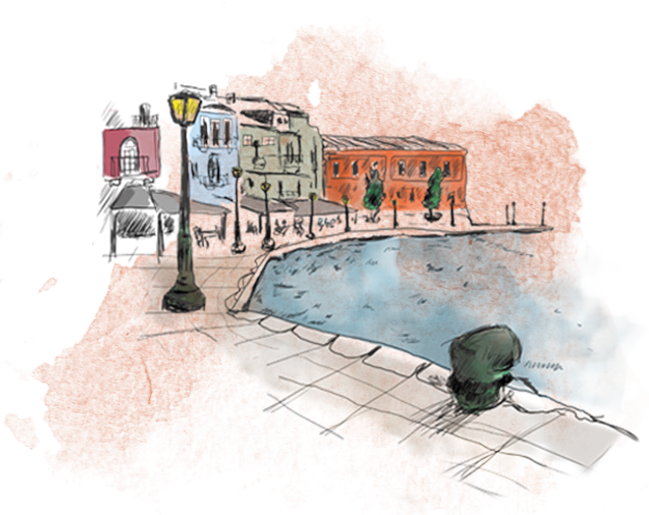 You will explore the mountain slopes and sea shores of Mani, Southern Peloponnese, to recognize all your little choices of behavior; from keeping quiet or sharing outlandish stories, to vigorously swimming or calmly floating and leading the mountain hike or lingering last. You'll realize that every moment is a choice to act a certain way and how every act plays a role in shaping your very character.  
You begin by hiking around the base of the Taygetos mountain range. A local will guide you into the thick forestry, helping you observe the way she freely grows within the limits of her nature. As you pull back curtains of greenery and tread narrow trails, you will explore how your character is revealed and developed through your choice of behavior. Noticing the way you choose to interact with your environment, recognizing your actions and becoming aware of your behavior towards others as well as yourself.  Do you choose to walk quickly or slowly stride between the trees? Do you choose who walks beside you or befriend your local guide? Do you notice the vegetation around you? Are you aware of the people with you? Are you present in the moment?
Keeping this sense of awareness, you will leave the mountain ravines and travel to the seaside.  Saltwaters lean into a rocky embrace as the sea and mountains are neighbors. You'll swim in cool waters and play along the shore, only to challenge your decision-making process. Do you choose to swim with flippers or freely wiggle your toes in the cool water? Do you choose to pick the seashells on the sea bed or sift through pebbles on the shore? Do you choose to float in solitude or pursuit water fights with your companions? There is no right or wrong choice, only the choice that is best for you. 
Our dialectic games and activities – signature of Sophia's Best programs – lead the day; giving direction and purpose to everything you do.

Scattered between the mountain ravine and pebbled beach are tasks and activities designed to make you acquainted with yourself, to release and feel free. Naturally and informally, a Sophia's Best Mentor encourages conversations that spontaneously allow you to open up and become aware of all your little and large choices of behavior. You come to understand how every action you take involves choice and how every choice you make shapes your character and effects your quality of life.  
With a collection of observations and thoughts, you end with a dinner by the sea . Water lapping against the pier, you eat and share in the merriments of the evening. Reminiscing on how you chose to act, who you chose to speak to, where you chose to draw your focus and how you chose to make the most of your experience.  
Although these choices come with a weight, they also have the power to liberate you. In the way you choose to behave, you define and develop your character. When you take ownership of your choices, you evolve those inner qualities and strengths of your character. They are the tools that help you stay on course as you journey through a fulfilling life. 
You'll be introduced to the gentler side of Southern Peloponnese, Messinia. No longer in the tangle of forestry, but in the softness of olive groves and the little muddy roads behind village homes. Here, you will have the opportunity to practice mesotita as you playfully juggle with the qualities that characterize your behavior.
Today, you will pioneer deeper into the region's heart to swim in the pool of a waterfall. You'll follow trickling streams, and balance onto one another as you step over tree trunks and cross slippery stones. As a stream of water falls from above, you will play in all the variables at hand in making the decision to act. Revealing attributes of your personality, observing your good and bad habits of choice, exploring how to pull and release the reigns on your inclinations, recognizing what course of action is in good measure. In the way you dip your body into cold waterfall waters or choose to rest in the shadows of surrounding trees. In the way you tiptoe on rocks to cross the streams or slip off your shoes and tread through the water. 
A bicycle ride will be your experiential metaphor as you physically balance on your two wheels to contemplate how you can find the balance in the way you choose to behave. You'll cycle passed the main streets and into the little fields, backyard groves and vegetable patches of local homes. Venturing into the quiet and calm of the neighborhood, where the simplicity of its houses and dirt paths warms your heart and inspires you to balance out your excesses and deficiencies. You will experience the power in defining measure, the freedom that comes when you learn to measure the way you behave across situations.  
Whether you are cycling under olive trees or swimming behind waterfalls, our dialectic games and activities are always part of your day! With the guidance of your Sophia's Best Mentor, you will take on more tasks that prompt self-reflection and encourage you to play in the process of self-checking and correcting. In checking when your acts are in excess or deficiency, in understanding what this represents in respect to your character and reflecting on how this checking can benefit you in finding balance – allowing you to develop those traits that lead you to the person you want to be. 

Mastering the art of mesotita is a tricky feat, but it is freeing and uplifting when you finally practice it in your everyday life.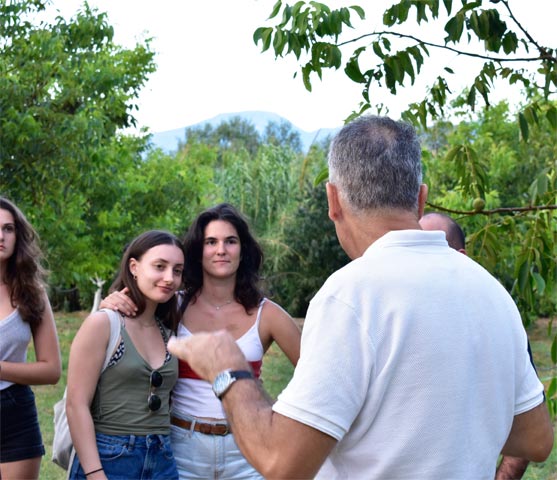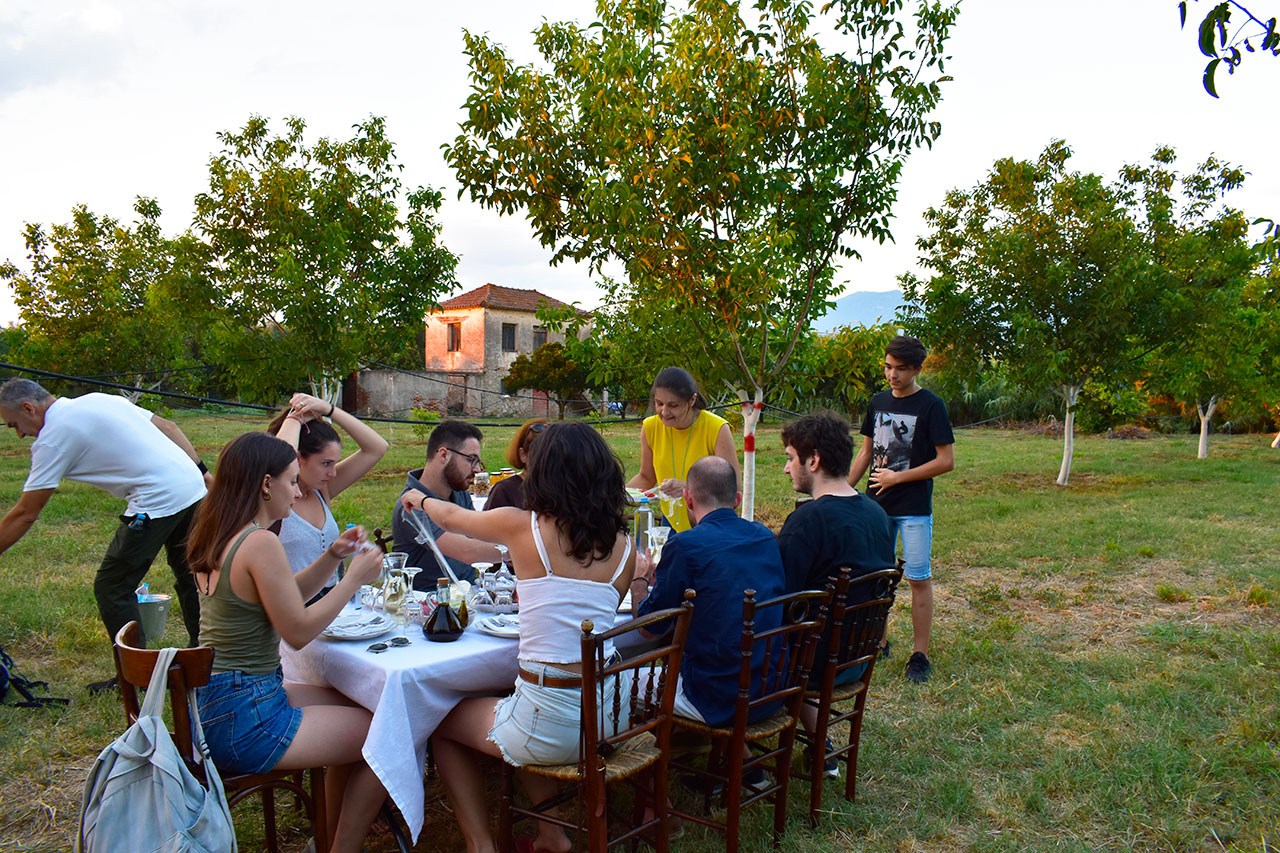 Your day ends in the magic of a chestnut grove. Here breathes the living proof that balance always allows for the best kind of growth.
As the sun melts between the branches of chestnut trees, you will feel the sweetness and beauty of everything coming together. Together with the company of a local producer, you will eat dinner! Experiencing the rewards of cultivating within measure as you indulge in local organic goods and produce. You will taste the juicy freshness that comes from nature's balance, smell the distinct difference of each of her aromas and savor a diversity of flavors that couldn't come to life without the practice of measure.  
And as the sun slips away and the night rises to greet you, you will feel that you can find the balance within you. That you can better yourself and a create a life most fulfilling. 
The Wisdom, "Measure" is this Tales' insight on how to live well. It is the very heart of this experience beating through everything you do and the way you do it.

 

A Sophia's Best Mentor accompanies you throughout the day to guide you in the experience of the wisdom as it exists in the environment around you and within you.
Dialectic Games and Activities that work hand-in-hand with the other activities to illustrate the wisdom.
The experience unravels from morning to evening for two full days. Each day is filled with activities where every moment is an opportunity to experience the wisdom.
Expert locals welcoming you into their homes, trades and crafts

Local practices and activities, include but are not limited to;

Pioneering into five different locations across Mani and Messinia in Southern Peloponnese
Hiking into the tangled forestry at the base of Mt. Taygetos

 

Swimming in the pools of neighboring coves

 

Venturing towards secret waterfalls

 

Cycling along the hidden paths of a coastal town

 

Walk between the sweet chestnut trees of a family grove

Transportation from Athens to Southern Peloponnese and back, as well as within the region
Snacks and coffee on the road

Two special lunches and two dinners hosted in local tavernas

A fairytale final meal in local chestnut grove

All meals are authentically Greek made with local, organic produce

 

Local beverages

 
Our original price does not include accommodation. However, we collaborate with authentic, local accommodation providers. There are multiple accommodation options, so we will decide together upon a choice that respects your personal needs and budget. 
Don't forget! This is an Enriched Tale which means you can either Reserve it or Inquire about it. 
If you want to experience this Tale as it has been described, then choose Reserve. 
Don't worry, even without the extra personalization, each of our programs is made with you in mind! We always try our best to create personal and fulfilling experiences that address the human in you. 
If you want to personalize your experience by changing activities, duration or location, then choose Inquire. 
After you fill out the form, we will personally contact you to talk about your changes. Together we will personalize this Tale so that it fits your body and soul in all the right ways!